The Path To Healing Begins Today
Together, we will gently welcome you back to wholeness so you can live the rich and vibrant life you deserve.
Schedule Now
Life isn't always easy. Sometimes, even the strongest among us need help working through life's challenges. Whatever you are struggling with, know that there is hope for healing and a better, more joyful, and spacious tomorrow.
Our mental and emotional well-being is as important as our physical health and condition. For example, if we break an arm, we naturally seek medical attention. Unfortunately, many people struggle with mental and emotional suffering and do not reach out for help. Because physical and mental health are so closely connected, it is crucial that we find the help we need for both.
"Mindfulness is a way of befriending ourselves and our experience."
-Jon Kabat-Zinn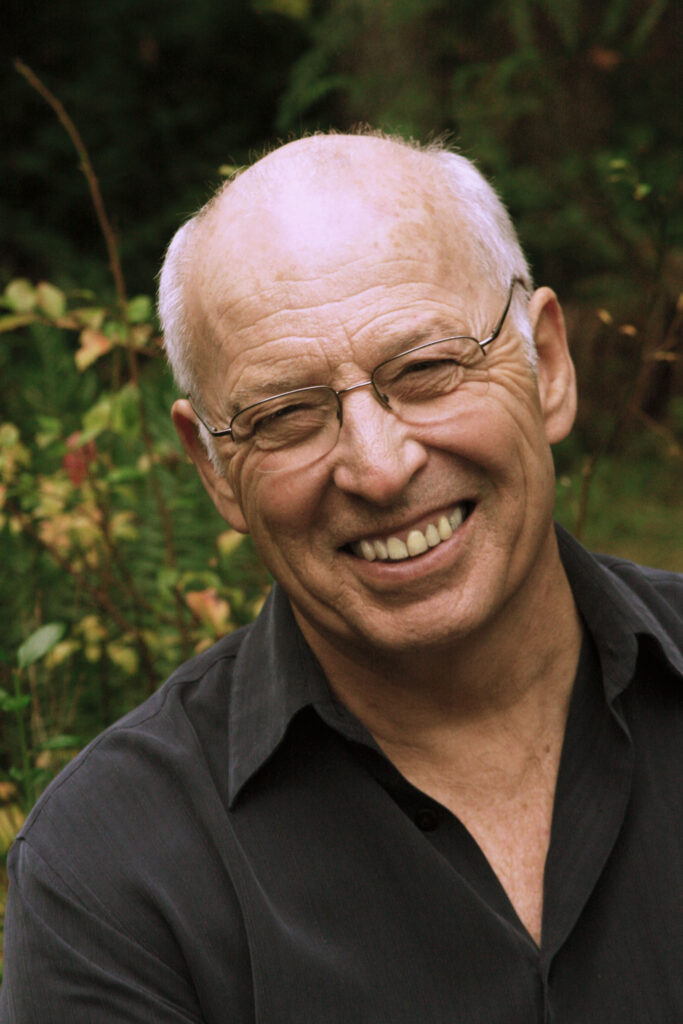 About David
David Cole has been a Certified Counselor in private practice since 1999. He is also a certified Hakomi therapist, senior Hakomi trainer, and founding member of the Seattle and International Hakomi Education Networks. He teaches Hakomi workshops, trainings, and advanced Hakomi coaching sessions in the Seattle area and works online during the pandemic. He lives with his wife, Carol Ladas-Gaskin, also a counselor and senior trainer, in Shoreline, Washington.
David studied and was certified by Ron Kurtz, founder of the Hakomi Institute and the Hakomi Education Network. He also trained with Richard C. Schwartz, author, and creator of Internal Family Systems Therapy (IFS). He is co-author of Mindfulness Centered Therapies: An Integrative Approach, and contributor to Hakomi Mindfulness-Centered Somatic Psychotherapy: a comprehensive Guide to Theory and Practice. He is also a Research Affiliate at the Burke Museum of Natural History and Culture, University of Washington.
My Approach
I specialize in Hakomi Therapy and Internal Family Systems (IFS). I blend these with Focusing, polyvagal mapping for trauma and cognitive behavioral practices for working with anxiety and depression. My work is body-centered, client-led, and based on mindful awareness of inner experience including thoughts, feelings, body sensations, and imagery. These methods are particularly suited for working with mild and severe trauma, stress, mood and emotional regulation, motivation, and personal growth. My style is client-led and collaborative. It is designed and intended to move you toward a place of hope, joy, and wellbeing so you can live the fulfilling life you deserve.
Rates and Appointments
During the Covid-19 pandemic, all appointments are conducted on Zoom, Skype, or similar internet platforms. The rate for individual or couples counseling is $100.00 per 60-minute session and 90-minute sessions at $150.00 usually at one- or two-week intervals.
Payment is due at the end of each session. I accept PayPal or checks sent by mail. I do not bill insurance companies directly, but I can give you a detailed receipt to submit to your insurer for out-of-network reimbursement.
Please contact me at least 48 hours in advance if you cannot make your scheduled appointment. If you cancel with less than 48 hours' notice, you may be billed for the cost of the scheduled session (except, of course, in emergencies).
Services Offered
• Hakomi body-centered, experiential therapy
• Internal Family Systems Therapy
• Focusing
• Polyvagal mapping
• Cognitive Behavioral Therapy (CBT)
• Initial Complimentary Consultation
Clients Served
• Adults
• Individuals
• Couples
Specialties & Issues
• Trauma, PTSD & complex trauma
• Grief, loss & bereavement
• Life transitions
• Relational issues: discord, intimacy, communication skills
Are You Ready?
I offer a free 15-minute phone call to see if we are a good fit
and to talk about how we might work together.
Schedule Your 15-Minute Call

Location
Seattle, WA  98177